These are the novels and ideas that don't fit into any of my active series. They were originally intended to be the first of a series but failed to progress beyond the first book for a variety of reasons. They are complete stories on their own.
---
Draike Weatherby. Gallery owner. Fox shifter. Alpha. He runs his districts with a fair but iron hand, working with the other shifter races as well as the Vampire Lord of London to keep crime to a minimum and the existence of nonhumans a secret.
Until now.
A nest of rat shifters prowls the docks and challenges Draike's rule. When members of a loyal gang of shifter runaways disappear one by one, the alpha goes on the hunt for answers. What he finds is Olivia. Naked, bleeding, and fleeing a trio of unsavory characters, she runs straight into his arms…and stirs his most protective instincts.
As he digs deeper, he discovers an interconnecting web with a single common thread: Olivia. To uncover the truth, he must gain the trust of the terrified woman who entices his fox. But she guards a secret that could destroy or save her.
Available at Amazon in digital and paperback or read for free in Kindle Unlimited
---
Currently Unavailable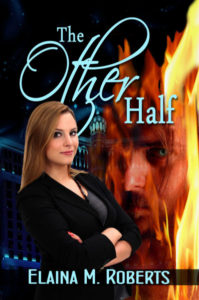 ---